How can I get PAN card coupons?
Do you want to know how to buy PAN card coupon
Then you have come to the right place because today you are going to know
How to add coupon on your PSA ID,
for this you must have a UTIITSL PSA ID if you have PSA If you do not have an ID.
Then you can easily get an ID immediately, for this, by filling some simple information, you can get the ID immediately and make a PAN card by putting a coupon in it.
For complete information related to id, read this our post.
for buy coupons,
first you will search on google psa uti coupon buy or retailer-coupon-buy – on searching
PSA UTI PAN CARD https://psauti.com/retailer-coupon-buy/
It has to be clicked on the link or Directly by going to ( https://nesinfotech.in/index.php ),
clicking on Buy Coupon For Retailer will directly take you to the coupon buying page.

After that you will see the option to enter your Retailer ID, you have to enter your psa id in it.
As soon as you enter your id, Your name will come down,
So there is no possibility of entering wrong id in entering your id.
If you are entering your id but your name is not coming down, then you need to take a new and reliable id, for this, by clicking on the below click here,
fill some information and take a new id and then you can enter your new ID.
Now enter your name will appear and on No Of Coupon, if you want to buy the coupon
Then enter the number if you want to buy 5 or
If you want to buy 10 then you will put 10.
You can put as much as you want to buy.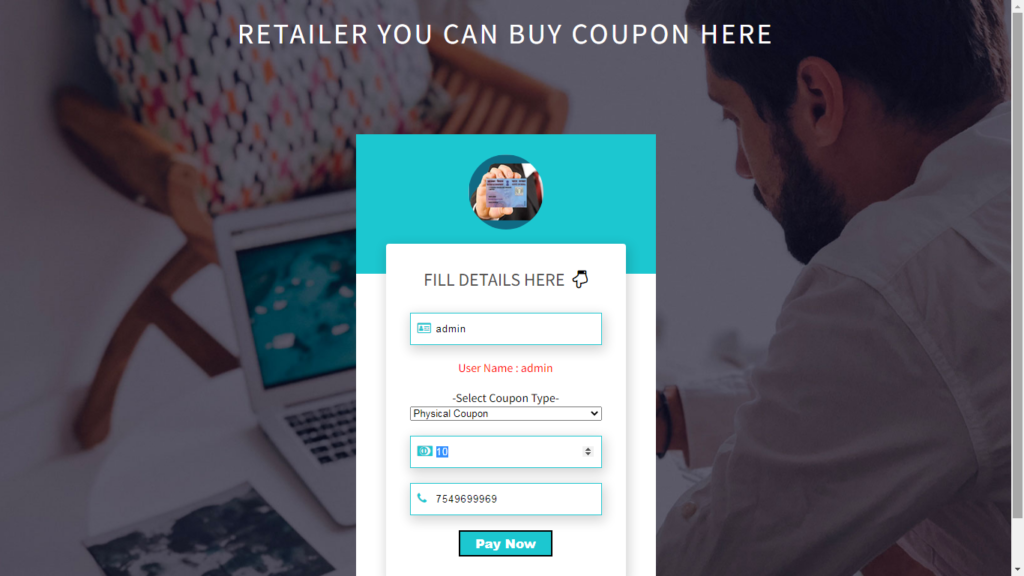 Now in the last, you have to enter your mobile number in the phone number, after entering your mobile number, click on Pay Now
Then a new page of PayTM PG will open for payment
If you open it in your computer or laptop, then you will see the QR code.
Which you can easily pay with any G Pay or Phone PE or PayTm or all other UPI. Or you can send a request to your UPI ID from Other Payment Options. For this, you have to click on UPI and enter your UPI ID on Enter VPA ID. Then click on Pay.
If you are buying coupons from your mobile
Then you will start seeing all the UPI apps in your mobile directly,
After selecting your UPI app and clicking on it.
It will send it directly to you and submit it by entering your PIN.
Will redirect to the page coupon buying site and you have to wait until the successful receipt will appear.
After this process, you have to wait for some time for the coupon.